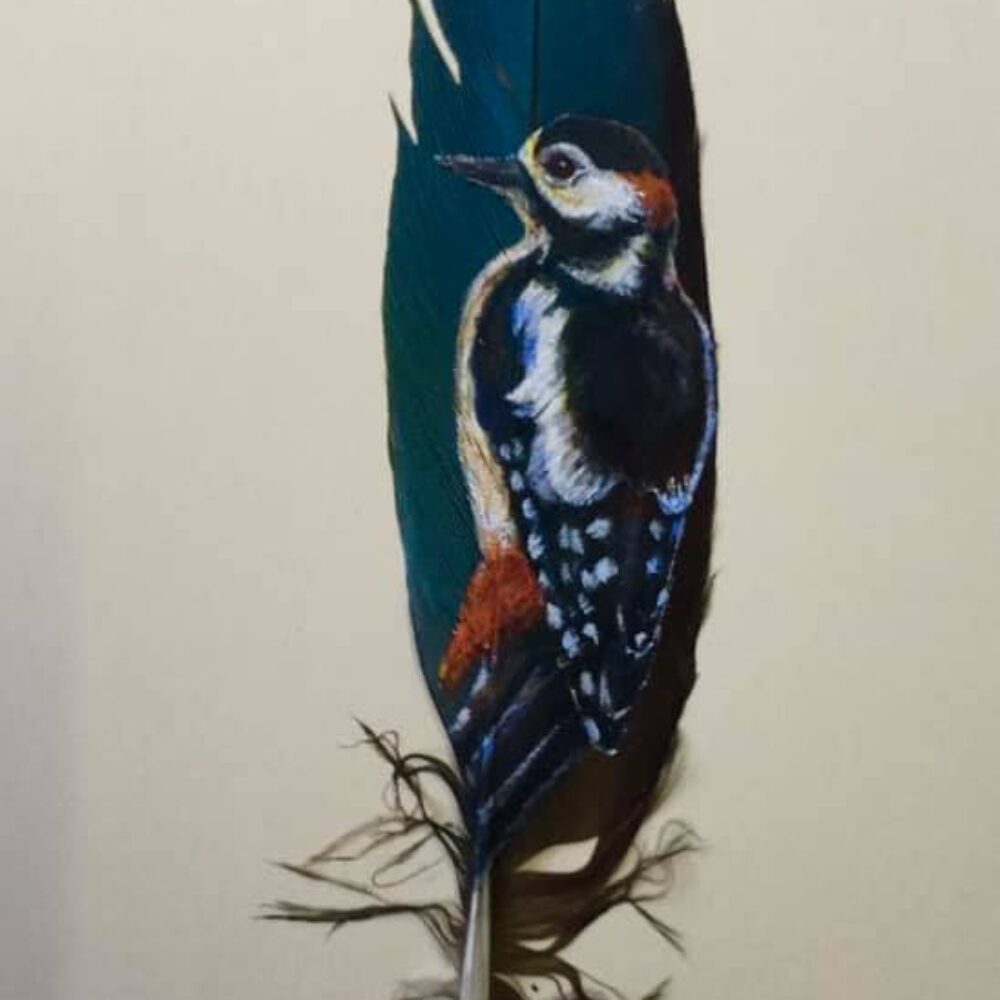 04 May 2022 12:00am — 27 May 2022 12:00am
Art Exhibition: Paintings on Feathers by Linda Taylor
Location
Stillingfleet Lodge Gardens, Stewart Lane, Stillingfleet, York, UK
View Map
Linda Taylor's exquisite paintings on feathers will be one of the Art in the Tea Room exhibitors for May
Opening Hours
1st to 31st May. Every Wednesday and Friday plus the first and third Saturdays and Sundays of the month bewteen 13:00 and 17:00.
Linda Taylor returns as an exhibitor to our Art in the Tea Room exhibition space this May with her ever-popular paintings on feathers. These exquisite paitings are inspired by the South American people paiting on dream catchers – they capture the imagination and link art with the spirit of the bird. She will be sharing the exhibition space with Sara Sault.
The art exhibitions are located in the tea room and are open to the public during regular garden opening times.
Admission to the tea room and art exhibitions are free.
The works of art are available to purchase, please ask at the entrance hut.
Other events you might like