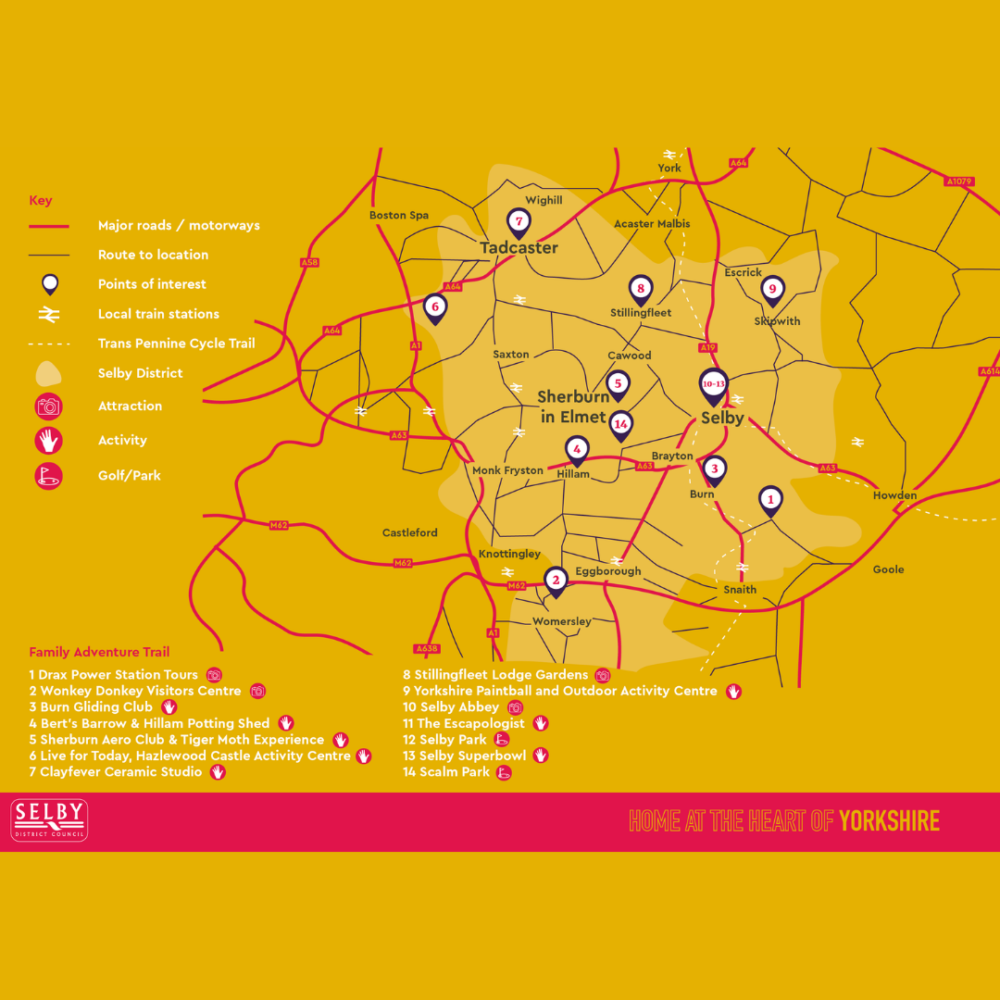 Young – at the Heart of Yorkshire
Family Adventure Trail
From strawberry picking, pot painting and solving puzzles to escape, to discovering wildlife, gliding in unique thermals and learning how electricity is generated, there are many exciting and unique things to do as a family in our region.
Make your own time for the Heart of Yorkshire and download the Family Adventure Trail, spend some quality family time together and enjoy (re) discovering what's on the doorstep with this wonderful mix of family days out, activities and things to do – come rain or shine!
Whilst you're out and about
For inspiration, to discover more about each location and to find out what there is nearby, including places to eat, drink and shop, please use the interactive Heart of Yorkshire Trails Map below:
Click on the
to open the map to full screen.
Immerse yourself in wildlife and nature with our Escape in your Own Back Yard – at the Heart of Yorkshire Trail, or discover the region's heritage with our Your Home's History – at the Heart of Yorkshire Trail.
Other things you might like