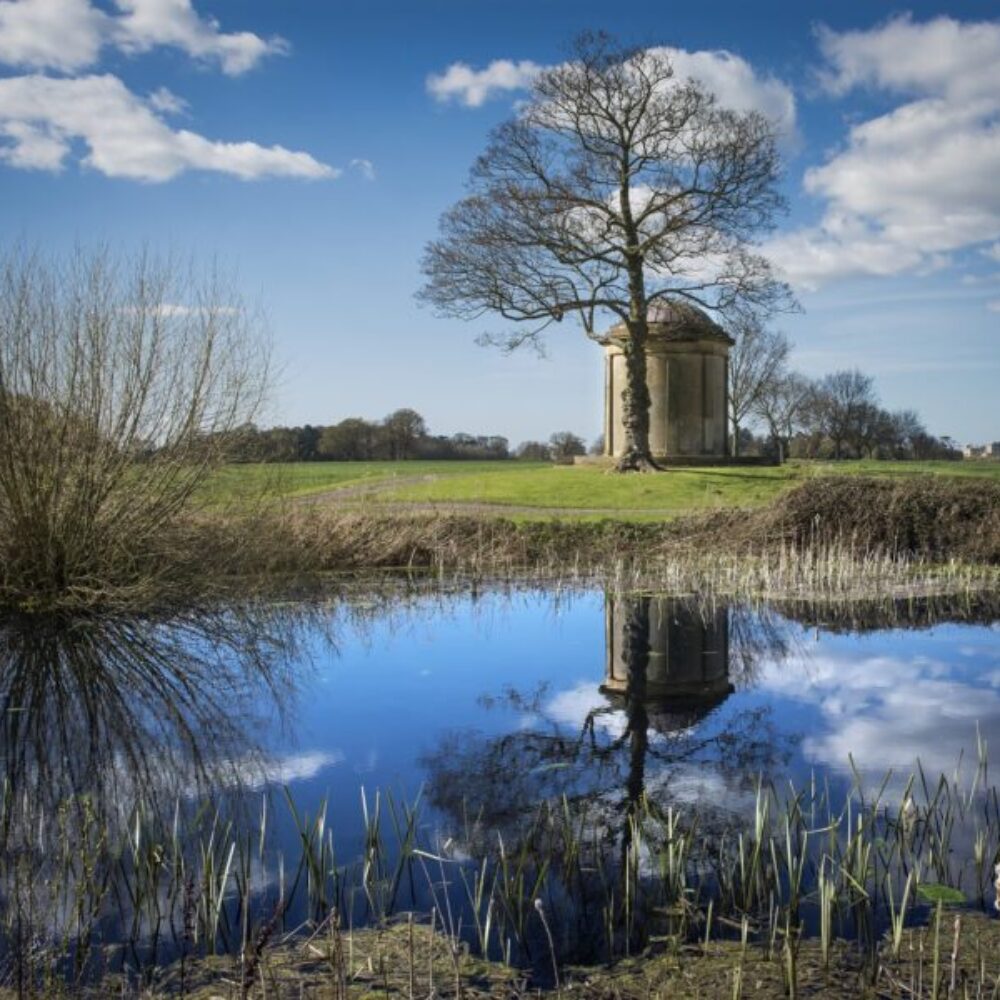 The picture perfect villages of Escrick and Skipwith are rich with heritage and date back to the Domesday Book of 1086, although some archaeological finds hint that the area may be been occupied for over 4000 years.
Today the villages, between them, are home to magnificently interesting churches, acres of lowland heath, a country house hotel, an abundance of nature and wildlife, award winning and gastro pubs, many heritage, nature and family trails, holiday homes, woodlands, an outdoor activity centre, Thai restaurant, Tearoom and so much more,
Location
Unnamed Road, York YO19, UK
View Map
Escrick
Escrick is a village located about 7 miles north of Selby and 7 miles south of York, which can trace its history back to at least medieval times. The first documentary evidence of Escrick comes from the Domesday Book of 1086 but archaeological finds suggest that the area may have been occupied for nearly 4000 years.
At the heart of the village, the pretty village green hosts a number of annual events, including Christmas Carols on the Green, a 10k run and the annual Easter duck race. Close by, you will find the Escrick Black Bull, the local 16th-century country pub, with good food, an extensive wine list and rooms too.
Visit the Heritage Hub at St Helen's Church where engaging stories of village life are brought to life. Complete an audio tour, follow the Tricky Trail and discover the Legless Knight, all before embarking on the Escrick Village Heritage Trail.
Next to St Helen's Church is The Parsonage Hotel & Spa, which was once the Church rectory. Built in the early 1840s, the building maintains many of its original features. Today, you can sleep in one of their 62 bedrooms, dine in their gastro pub, The Fat Abbott and unwind in The Cloisters Spa.
Escrick Park Estate offers green open parkland, sheltered woodland, a five star Holiday Lodge Park, a venue for outdoor weddings, annual events and private horse riding tracks. Escrick Park Rideways provides a traffic free environment, on private tracks, in open parkland and sheltered woodland and Hollicarrs Holiday Park is a quiet rural park, perfect for couples and families looking for a peaceful retreat. The Estate hosts various annual events, including the popular Field of Dreams Aircooled VW Festival and the Yorkshire Pudding Motorcycle Rally.
Pack a picnic, explore secret trails, count butterflies and get closer to nature at Three Hagges Woodmeadow. A safe and secure woodmeadow, ideal for families, with lots to see and do, including a bee hotel and pond with dragonflies, newts, frogs and toads. Millers Café and Bistro can be found very close to the entrance of the woodmeadow too. An ideal spot for breakfast, lunch or afternoon tea on those days when you fancy a treat.
Skipwith
Home to Skipwith Common National Nature Reserve, an ancient landscape with 270 hectares of open heath, ponds, woodland, a huge variety of plants and animals, plus three waymarked trails: Bombs and Lizards, Hidden Archaeology and the Skipwith Explorer.
An area of Special Scientific Interest, it is one of the last remaining areas of northern lowland heath in England. It is managed by English Nature and bird watchers, walkers and families enjoy the trails and birdlife amongst the trees.
Next door to this, the Yorkshire Paintball and Outdoor Activity Centre provides lots of options for the more adventurous. Enjoy an adrenaline filled adventure in a forested area, filled with custom-built landscape features, including the World's Biggest Paintball Bridge. Lots of outdoor activities available, including paintball, laser blast, nerf wars, air rifle shooting, airsoft, archery…and more.
The village is also home to the award winning The Drovers Arms Country Pub & Restaurant. Known for its locally sourced food, fine ales and friendly atmosphere, they've recently won several 'Pub of the Year' awards.
For those wishing to spend a little longer in the area, there is choice of self catering and caravan accommodation, including Skipwith Station Holidays, Oakmere Caravan Park and Fishery and Blackwood Hall Caravan Park.